About
AMR Pain & Spine Clinic is one of the leading Pain Management Centers in St. Louis, Missouri. We strive to provide you with the best possible care while meeting your unique needs. Your comfort is our priority!
---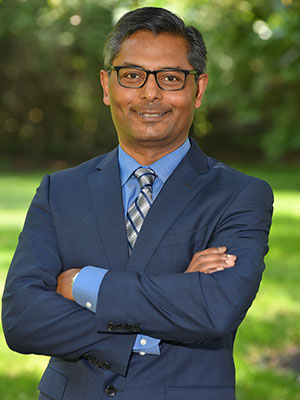 Dr. Nabil Ahmad
Dr. Nabil Ahmad is board certified in Pain Management and in Physical Medicine & Rehabilitation. He received his medical training from Presbyterian- University of Pennsylvania Medical Center, Temple University, and University of Chicago. Dr Ahmad's many affiliations include American Academy of Physical Medicine and Rehabilitation, American Association of Neuromuscular and Electrodiagnostic Medicine, Interventional Orthopedic Foundation and the FIRST REGENEXX Affiliate in the St. Louis area.
Dr. Ahmad, founder of AMR Pain & Spine Clinic, provides a variety of pain management services for musculoskeletal injuries and osteoarthritis. These include the Cervical, Thoracic, Lumbar & Sacral spine, large joints of the shoulder, elbow, hip and knee, and smaller joints of the hand, wrist, ankle and foot. Using Ultrasound and Fluoroscopic guidance to maximize the accuracy and therapeutic benefit, the latest interventional procedures are performed such as spinal injections, Minimally Invasive Lumbar Decompression, spinal cord stimulator placement, radiofrequency nerve ablation, and the regenerative interventions with bone marrow stem cells and PRP.
Dr. Ahmad has years of clinical experience in regenerative medicine, and treating acute and chronic injuries of the joints, tendons and ligaments with bone marrow stem cells, and platelet rich plasma. They are all processed in our state of the art REGENEXX laboratory, with a certified and trained staff. This non-surgical treatment combines the latest advances in bone marrow concentrate (commonly referred to as stem cell therapy) with your body's natural healing capacity.
For most pain conditions, a careful diagnosis to find the root cause of the pain is critical for long term recovery. Dr. Ahmad is dedicated to improving his patients' functionality through careful diagnosis and treatment with the goal of enhancing the quality of life.
After work, its family time for Dr. Ahmad with his two daughters. They love music, sports and traveling.
---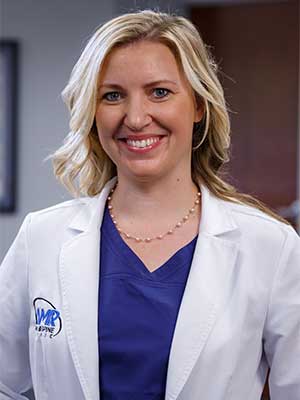 Eileen Holt, FNP
Eileen Holt is a certified family Nurse Practitioner with 5 years experience in pain management. Eileen earned her Master of Science in Nursing at Southern Illinois University Edwardsville in 2015 and earned her Bachelor of Science in Nursing degree at Mizzou in 2008. Before specializing in pain management, Eileen served as a supervisor in Labor and Delivery at Mercy Hospital-St. Louis, the largest labor and delivery department in the state of Missouri. However, when her father suffered from a serious back injury, Eileen shifted her professional focus to the spine and managing both acute and chronic pain. There has been nothing more satisfying than helping people return to a better quality of life.
When Eileen is not working, she spends her time with her husband and their two sons going hiking, camping, and relaxing at the lake.
---
Our goal is to relieve your pain & return you to your normal level of function using state-of-the-art technology and trusted therapeutic treatments.
At AMR Pain & Spine Clinic, we understand that all of our patients' chronic pain is different. We will work with you to understand your situation and develop the right treatment for you! You should not have to live with chronic pain. Call us today at (314) 395-7699 to set up an appointment.